During a global pandemic, countries and cities have become literal ghost towns. Once flustered with sounds from human activities, it has now been overtaken from the once subtle industrial, urban, and natural sound environments. Recording multiple points during the lockdown, we are able to chronologically experience the differences imposed by Covid-19 restrictions and how these spaces have changed from the start of the global pandemic.
This project reflects through an auditory and sonic art perspective how the city sounds like without the presence of humans or the normal amount of human density in popular areas in public spaces of Belfast.
This project is accessible via Echoes (GPS soundwalks): https://explore.echoes.xyz/collections/QZQN9a10To92iDoM
Or alternatively scan the QR code below...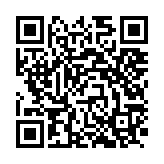 Information
Creator: Georgios Varoutsos, PhD student in Music at the Sonic Arts Research Centre, Queen's University Belfast
Website: https://georgiosvaroutsos.com/